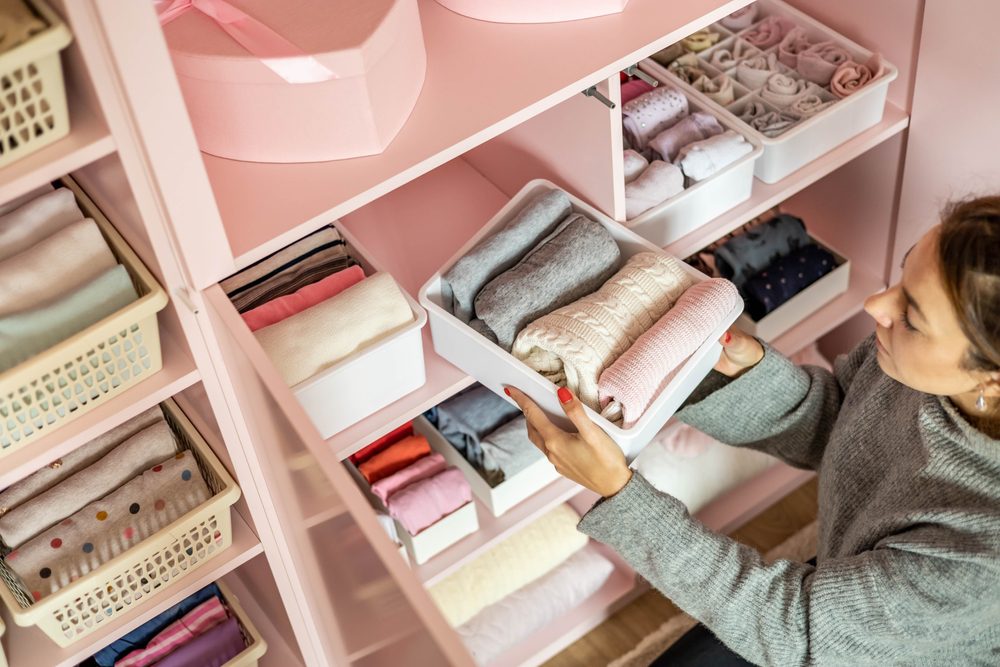 Optimizing closet space has never been easier!
Do you have a cluttered and disorganized closet? Your favorite shirts and sweaters deserve room to breathe in the closet. It keeps them in better condition, easier to find, and keeps everything well-organized.
But when all you have to work with is a small closet, this can be almost impossible to achieve. Fortunately, we found lots of ways to create more space or maximize the space you already have.
You may find that a tiny closet isn't an issue with the right organizing products, a few decorating tips and tricks, and, of course, a smidge of patience.
So, no matter the size of your wardrobe or the amount of clothes you own, optimizing closet space is effortless with these 10 clever storage ideas.
Major Bonus: These ideas don't cost a fortune!