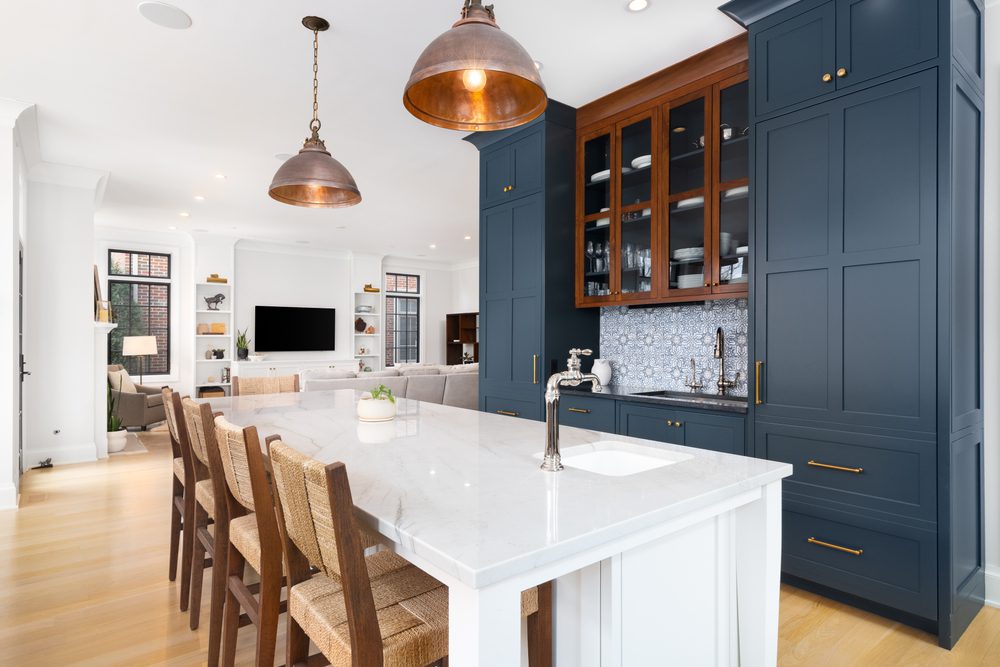 Farmhouse light fixtures
Probably one of the most efficient and easiest ways to upgrade the atmosphere of your home is with light fixtures. It's a surefire way to change the entire vibe of your rooms without spending too much money or wasting time.
Really, there's no better way to upgrade your home than with light fixtures. If you're not convinced, start with your dining room; you will instantly see the difference.
Paint old furniture.
If you're a big fan of collecting old furniture, then no wonder you want to get that farmhouse-style look! Go to a yard sale, buy a wonderful but old piece of furniture, and re-paint it at home.
If you have never done this before, you won't believe how much of a difference it will make! However, it's worth mentioning that this doesn't always work with any type of furniture, as some pieces of furniture are better left in their natural state and color.
I personally love the whole process. Trust me, seeing the results and how the furniture looks brand new is super satisfying.