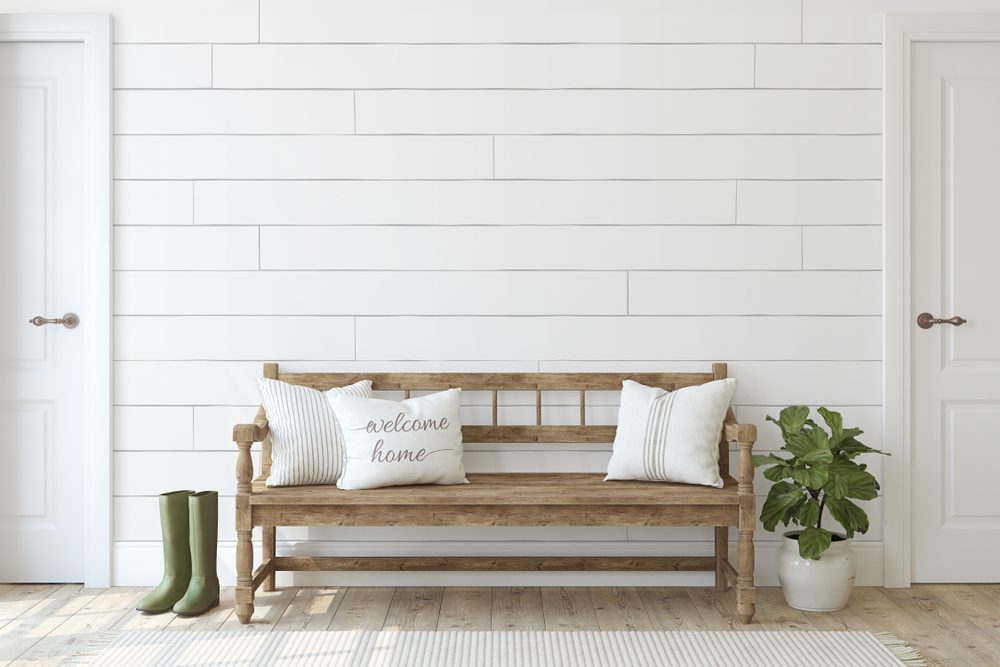 Neutral colors on the walls
The very first step in achieving your dream farmhouse look is to look for neutral paint colors. Make sure you avoid dark or bright colors and also try to stay away from painting each room a different color.
You might go with a soft beige, cream, or even gray one. Whatever you choose, remember that it doesn't necessarily have to be white. Having a light color on the walls will set the tone for the farmhouse look.
Also, keep the walls all within the same color scheme, because it will bring a calming atmosphere to your home and also help blend everything nicely. There are plenty of great neutral paint color ideas we've shared on our website, so go have a look.
Incorporate dimension
If you are dreaming of a big change, you can find a way to add beadboard, shiplap, or even wainscoting to your home. If there's one thing that you will notice, it's that most farmhouse-style houses have wide walls.
They basically scream dimension and texture, which is exactly what we wish to achieve. As a matter of fact, most true farmhouses have real and rustic shiplap.
First, start small, adding beadboard little by little to the walls in your bathroom, shiplap (or even planked walls) in your living room, and wainscoting in your dining room. When it comes to farmhouses, nothing's better than a good planked wall.